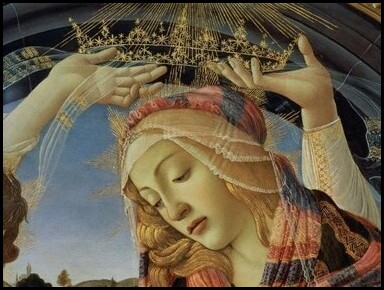 The Seven Sorrows
The Five First Saturdays Devotion
Devotion to the Most Holy Name of Mary
Novena & Litany to the Maria Bambina (Infant Mary)
Consecration Prayer of St. Louis De Montfort
The Mystical City of God
by Ven. Mary of Agreda
The Glories of Mary
by St. Alphonsus Liguori
& other Titles on the B.V.M.

Exact Translation of Fr. Fuentes
Interview of Sr. Lucy- Dec. 1957

The Seven Prayers of
the Children of Fatima

The Miraculous Conversion
of Alphonse Ratisbonne
The Church Approved
Message of La Salette
---
Additional Links
Catholic News
Gregory XVII "Siri"
The Pope in Red
The Coming Great Catholic Monarch
St. John Bosco's Dream (Vision) of Hell
Original St. Michael Prayer (Exorcism)

Antichrist
(Catholic Prophecy)
The Glories of Mary by St. Alphonsus Liguori (Online)
and other Titles on the Most Blessed Virgin Mary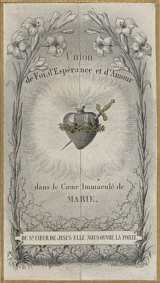 The Glories of Mary
Translated From The Italian Of St. Alphonsus Liguori Founder Of
The Congregation Of The Holy Redeemer, P.J. Kenedy & Sons, N.Y. 1852, Imprimatur
The Excellence Of The Rosary:

Conferences For Devotions In Honor Of The Blessed Virgin

By Rev. Fr. M. J. Frings, New York, Joseph F. Wagner 1912, Imprimatur
Ancient Irish Litany Of The Ever Blessed Mother Of God
In The Original Irish, Believed to have been in use in the Eighth Century.
Lately recovered from oblivion. With Translations In English And Latin
**HIS HOLINESS PIUS IX., OF BLESSED MEMORY, HAS GRANTED A SPECIAL
INDULGENCE TO ALL THE FAITHFUL OF IRELAND WHO SHALL DEVOUTLY RECITE IT.**
New York: Robert Coddixgton, Publisher c. 1880, Imprimatur
The Month Of Mary According To The Spirit Of St. Francis Of Sales
Or, Thirty-One Considerations, With Examples, Prayers Etc.
By Don Gaspar Gilli, Robert Washbourne, 18 PaterNoster Row, London, 1890, Imprimatur
Sodality Director's Manual, Or, A Collection of Instructions For Sodalities Of the Blessed Virgin Mary:
By Rev. Father F. X. Schouppe, SJ. Boston Thomas B. Noonan & Co., 1882, Imprimatur
(Note: takes time to download -ED)

"We willingly permit the publication of this Sodality Director's Manual. Filled with a solid and practical doctrine upon the duties of the Christian life, and the too numerous dangers which virtue encounters at the present day, this excellent work will be very useful not only to directors of Sodalities, but to all engaged in the instruction of youth." -V. A. Cardial Deschamps, Arch., of Malines (January 25, 1881)



(Note: more titles to be added soon -The Webmaster)
Continue with the...
---
---